INNOVATION
TBB collaborates with living composers, commissioning new pieces as well as performing previously undiscovered works. These works, along with new arrangements and pieces created by members of TBB are incorporated into a live performance and work-shop to form a truly unique experience for our audiences. These performances aim to expose new audiences to traditional brass quintet repertoire by utilizing new and popular music to create an atmosphere that allows those who have never experienced brass quintet, or classical music, a door into our world of performance and music making.
Collaborating with Living Composers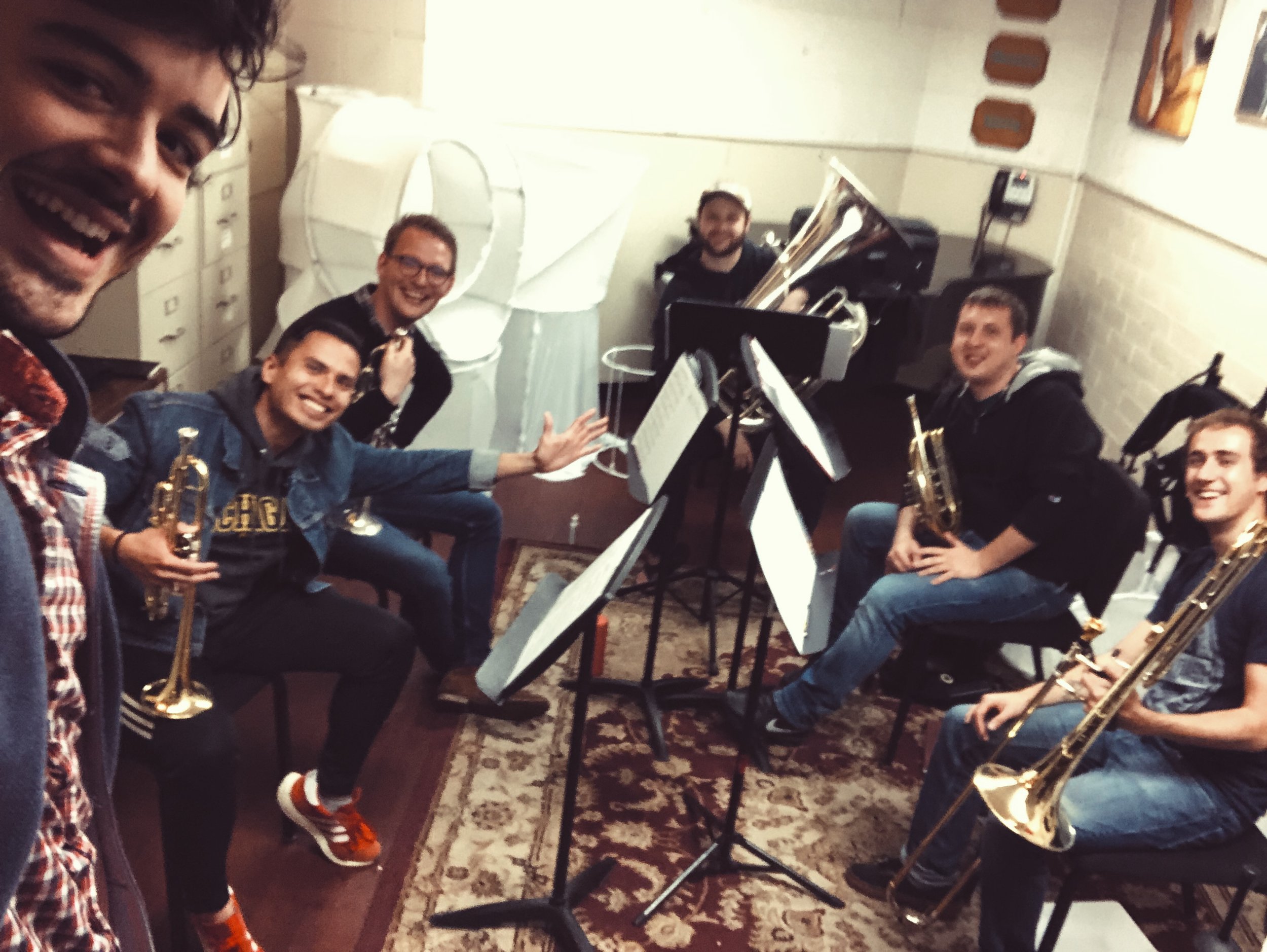 "Forging Dreams at the Shipyard" was the first piece commissioned by TBB and premiered on April 7, 2019. Curtis Greene wrote this piece in memory of his grandfather who worked on a shipyard in Southern California. The piece begins with open chords in the low brass, evoking the distant blows of a ships horns as Curtis's grandfather started work for the day.
Below, listen to the world premiere of Curtis' "Forging Dreams at the Shipyard".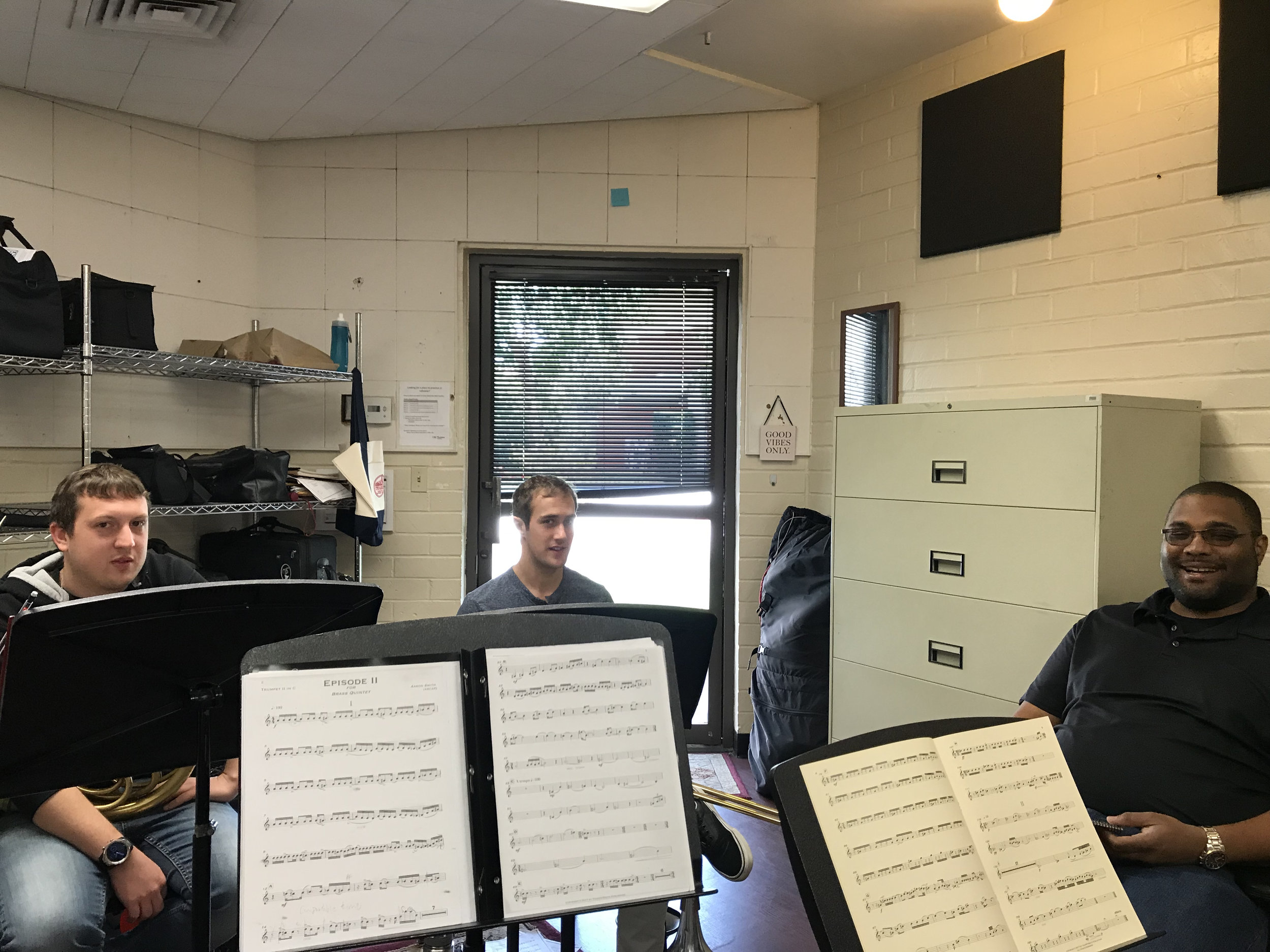 Earlier this year TBB recorded "Episode II" by Aaron Smith as part of our application to the Stockholm Chamber Brass Academy. "Episode II" features each instrument prominently and utilizes latin influences to create a truly original piece for Brass Quintet. As part of our summer tour we will be premiering "Episode II" in Denmark.
Below, listen to Aaron Smith's "Episode II".